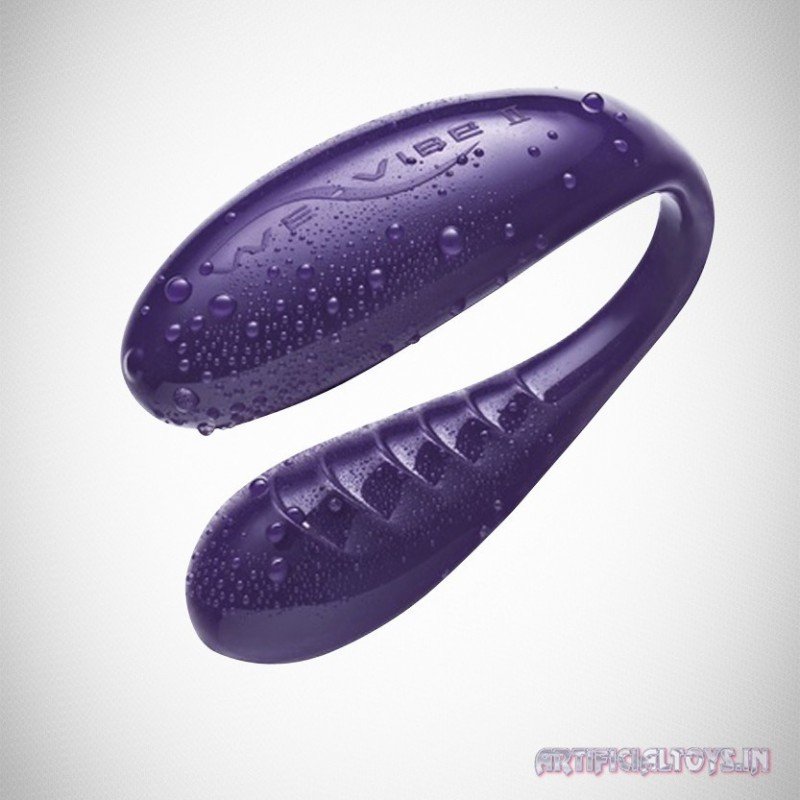 

We Vibe II WV-002
Secure payment
Delivery & Return Policy

Privacy Policy
Unique in design, this revolutionary product is the first ever vibrator that can be used while making love. The innovative design allows for both external clitoral and internal g-spot stimulation for women engaging in both solo and partner play. The We-Vibe is hands free, strap free and wireless. Created from 100% medical grade silicone, it's soft, comfortable and easy to use. 9 exciting new modes designed to provide maximum climatic stimulation (Low Speed - High Speed - Throb - Wave - Pulse - Ramp - Tease - Ascending - Cha-Cha). We-Vibe II makes it even easier "to get turned on" with a new intuitive push button easy to find on the We-Vibe II's nose. With just one push you're turned on to Low Speed, push again and you move from one sensual style to the next. Finished with your We-Vibe II? Simply hold down the push button for two seconds to turn it off. Did you forget and fall asleep? Don't worry, your We-Vibe now has an automatic shut-off, indicating its time to charge. At the push of a button, get turned on again with your favourite vibe within an hour of use. The We-Vibe II remembers your last vibration mode, and resumes play!
Customers who bought this product also bought:
Clit Stimulation With Bullet Vibrator
Product Description
Have you ever used a rabbit vibrator? Did you ever really enjoy a lovemaking session by getting varying sensations in your genitals? Now get ready for some unlimited excitement with your partner by taking help of this Sexby Rabbit Vibrator. With a length of 14 cm and width of 11 cm, this rabbit vibrator is perfect for those deep penetrations. As you will allow the vibrations to shake your G-spot, you will be left wild and crazy. As it is made of good quality silicone, it is very easy to clean. However, it is always advisable to wash the product as thoroughly as possible and then use it. As it comes equipped with a powerful vibrating motor, is gets powered by two AA batteries.
Product: Sexby Rabbit Vibrator RV-036
Category: Rabbit vibrator
Material: Silicone
Colour: Purple
Dimensions: 14 x 11 cm (L x W
2 other products in the same category:
Brand Name: prettylove
Item Type: Vibrators
Size: As show
Material: Silicone
Packing: Discreet Packing
Power by: USB Rechargeable
Function 2: mouth gag
waterproof: 100% waterproof
If you are willing to try a uniquely styled vibrator for extreme stimulations, go for this Pretty Love Letitia. Sporting an exclusive design, this pretty purple coloured We Vibe vibrator will now make your private parts stimulated like you had never felt before. As it is made of pure quality silicone, it is safe on the skin and quite comfortable against the skin as well. It also comes with a USB rechargeable function that makes it advantageous for one to charge it anywhere. What is also best about Pretty Love Letitia is that it is 100% waterproof and one can, therefore, take it to the bath tub for more fun. Now delay no more and bring home this Pretty Love Letitia vibrator online at a super discounted price.

Product: Pretty Love Letitia WV-004

Category: We Vibe vibrator

Material: Silicone

Colour: Purple