

Remote Control Vibrating Egg BV-003
Secure payment
Delivery & Return Policy

Privacy Policy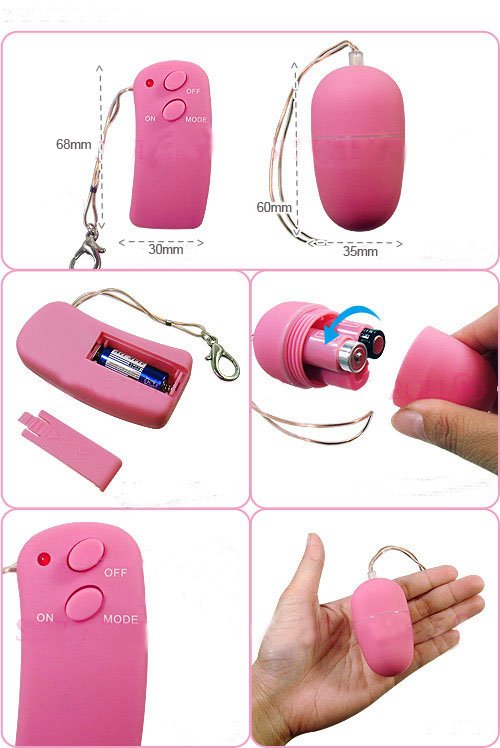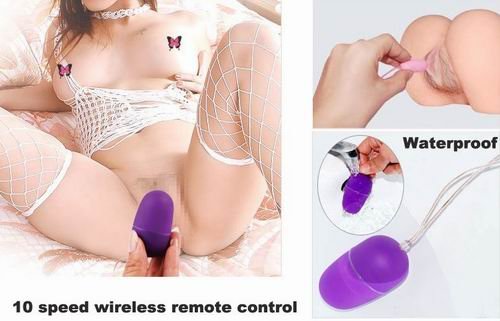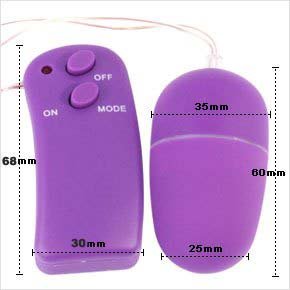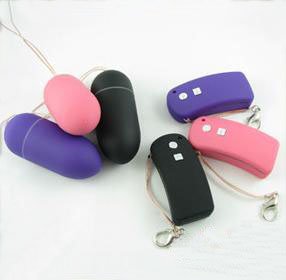 Descriptions:
Size: Egg: Φ35(max) × L60mm, 
        Remote control: W30× L68× H20mm
10 speed wireless remote control
Maximum remote control distance:10m
Material: senior medical non-toxic polymer materials
waterproof
Efficacy: Effective in improving the effectiveness of sexual quality of life. Rich sex fun
Note: before, please use 75% of medical alcohol disinfectant scrub. Open the battery box, installed batteries, the eggs placed in the sensitive parts of your favorite, you can press the switch.
Note: should pay attention to keep it clean before and after use.
Color: Purple, Pink,Black
Default color: Purple
Customers who bought this product also bought:
A Johnson & Johnson Brand!!!
A greaseless, transparent, water soluble and non-irritating jelly,.
Recommended for gynaecological and surgical lubrication and when additional vaginal lubrication is needed.
WITHOUT HOLLOW,
VIBRATING
 Mr. Limpy Whopper 7.8" Vibrating Female Lesbian Strap On is also belong to a kind of large dildo, but it is different from the tradition, which has special structure and function, and we promise that Strap on Dildo Panty will take you to experience a wonderful different sexual time.
The Mr. Limpy Whopper 7.8" Vibrating Female Lesbian Strap On is made from non-toxic medical material that is no harmness to your body and skin, so you do not need to worry about the sense of comfort. 
 
Strap on Dildo Panty is composed of black leather panty and dildo. The whole design of Strap on Dildo Panty is to make you be the real man and enjoy your sexual time. The real glants penis will touch your g spot directly and help you to find the new sensitive area. Plus, the simulation skin will make you enjoy the sense of real people. 
16 other products in the same category:
7 speed finger vibrator
With new sex expereience feeling
Powered by 3 pcs AAA batteries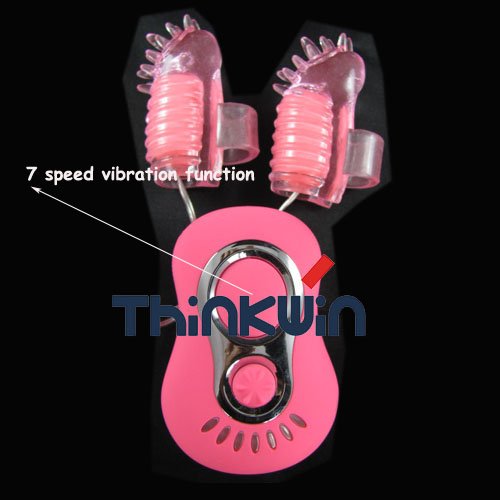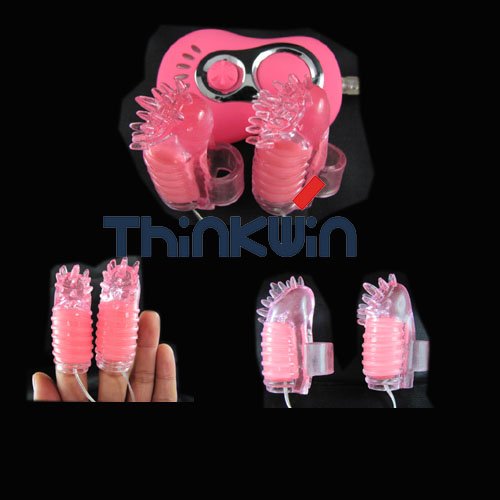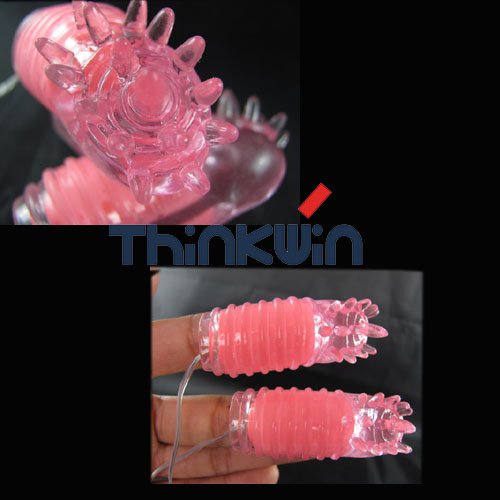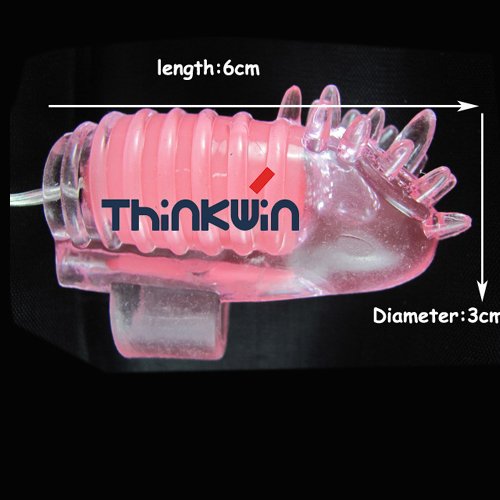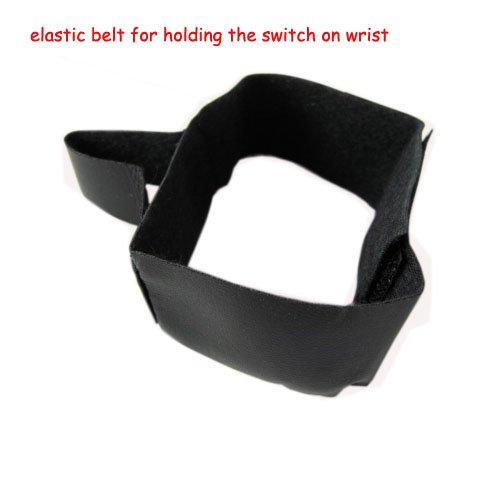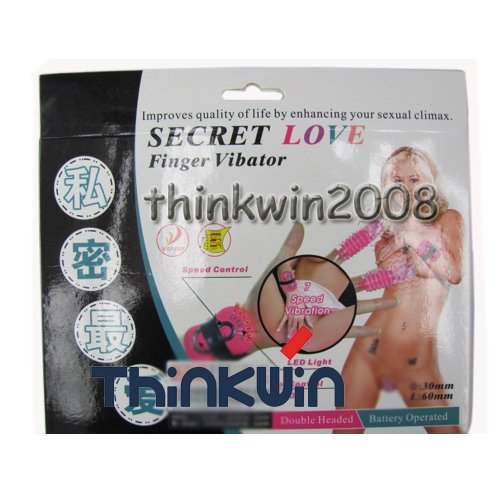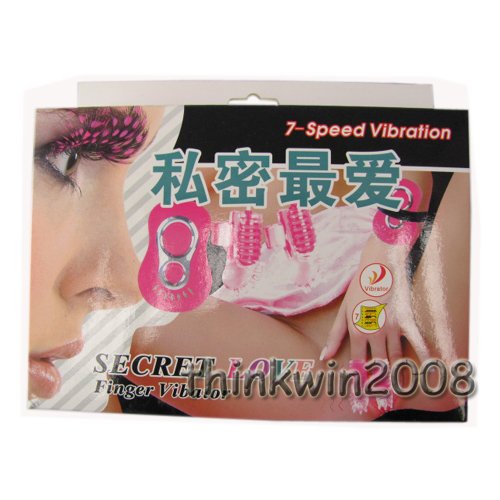 Lover's Teaser,10 Speeds Finger Vibrator, Clit Vibrator,
Adult Sex Toys For Women, Sex Products
Super soft TPR material
Color:Pink
10-Speed Vibration
Worked by 3* LR44 batteries
Within CE & ROHS
Length:110mm 
Diameter:45mm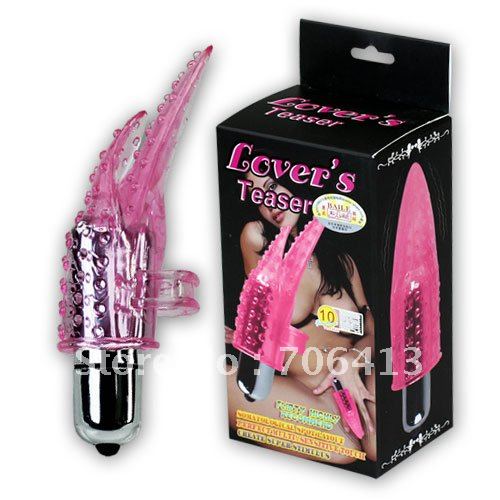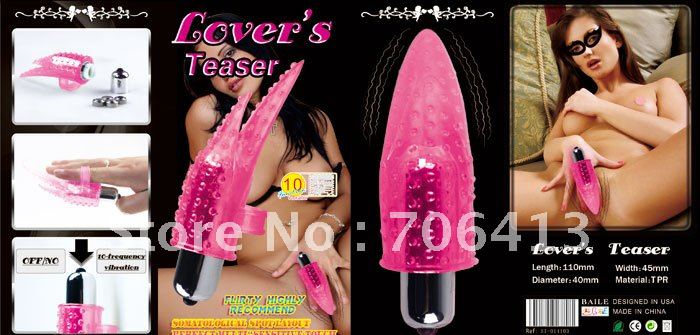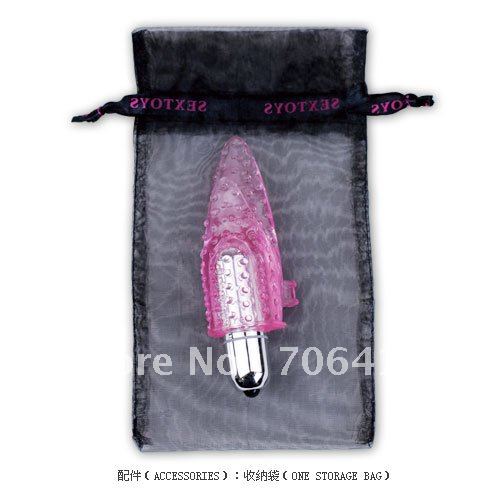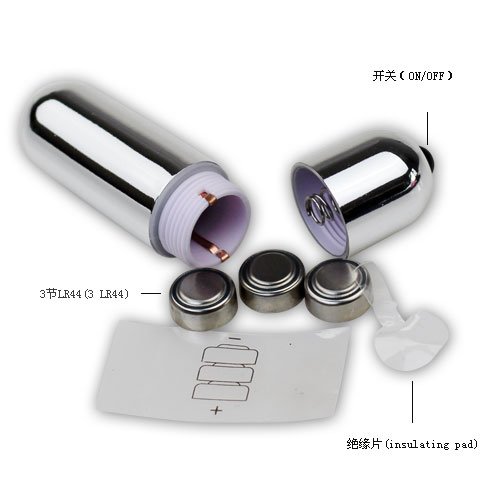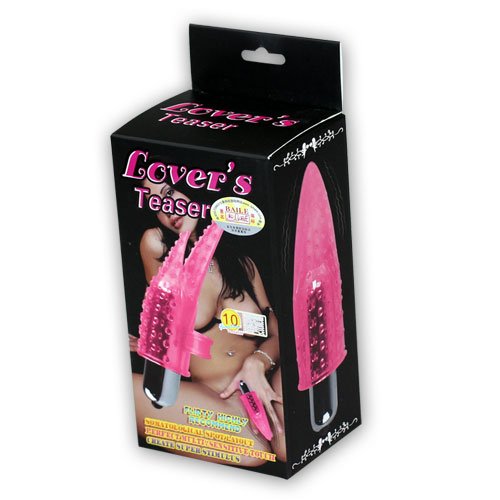 Although there are plenty of erotic gadgets for clit stimulation, one that will now bring you hours of quivering pleasure is this Durex Play S-Vibe Vibrating Bullet. With its soft body and powerful vibrator, this sex toy is indeed a high-scoring one for women. Purple in colour, it has an enhanced bullet vibrator with which you will now love trying out new experiments on your body. What makes it safe for the skin is its premium quality PU material. As it runs on 1 AAA battery, it would provide up to 5 hours of continuous charge. It has a high-speed vibration mode that will give your genitals ultimate pleasure in the right manner.
Durex Play S-Vibe Vibrating Bullet is waterproof that makes it more adventurous to use it under water. Measuring 9.4 x 2.2 x 2.2 cm (L x W x D), it is quite compact in size and light in weight as well. It can be cleaned with some warm water and a mild cleaning agent.
Product: Durex Play S-Vibe Vibrating Bullet
Category: Bullet vibrator
Material: PU
Colour: Purple
Size: 9.4 x 2.2 x 2.2 cm (L x W x D)
Special feature: Waterproof and high-speed vibration mode
If it's quite some time that you have not taken an erotic massage, go for this Mini Pussy Vibration
Massager. Designed in the shape of a real sized penis, it can be inserted deep into the vagina and
create sensations on the genitals. Yellow in colour, it looks quite attractive and would certainly
attract women. With a decent size, it is great for vaginal penetration and would result in absolute
satisfaction for the user. As the name suggests, it comes with a powerful vibrator that shakes off the
genitals well and leaves the user orgasmic at the same time. In fact, you can expect to enjoy double
orgasm with the help of this product. As it is made of excellent quality silicone, it can be cleaned
easily with some warm water and mild detergent. So, wherever you are in India, order the Mini
Pussy Vibration Massager online and get it at the best price.
Product: Mini Pussy Vibration Massager BV-035
Category: Bullet Vibrator
Material: Silicone
Colour: Yellow
Shaped To Make You Wet And Get You Off
Use the Love Drop Bullet's droplet shape to fully explore your orgasmic potential! Splash in the tub, let the narrow tip pin-point your most sensitive zones, or use the bulbous body to stimulate larger areas.
Shaped To Make You Wet And Get You Off
Use the Love Drop Bullet's droplet shape to fully explore your orgasmic potential! Splash in the tub, let the narrow tip pin-point your most sensitive zones, or use the bulbous body to stimulate larger areas.
Now get wild, crazy and orgasmic with this Frequency Vibrating Egg, which is nothing but an egg-shaped bullet vibrator. Enabled with a powerful, multi-speed bullet vibrator, it would excite your private parts and prepare you completely for a power-packed performance. Innovative and safe to use, this erotic toy would take no effort to slide along the vaginal walls, making female masturbation an absolute pleasure and a dream come true for all horny women. Furthermore, the vibrating bullet effect is superb and you will love to operate it with the help of remote control.
·         Made of ABS plastic
·         Purple in colour
·         Remote control operation
·         Multispeed vibrations
·         100% Waterproof
·         2 AAA batteries
Designed with a flexible tip, one can play with one's clit with enthusiasm. Don't worry about exposing it to water as it is completely waterproof. Since it is purple in colour, girls would love adding it to their collection of adult products. What also keeps it powered are its two AAA batteries. Instead of buying it at an expensive rate from any local store, you can now get it online at an affordable price. Now get ready to welcome fiery lovemaking sessions every night with the Frequency Vibrating Egg for endless lovemaking scenes.
If you have been looking for a new-age vibrator for clitoral stimulation, Pretty Love Silicone Finger Vibrator is the one you must go for. Apart from scoring high on performance, it is extremely safe on the skin as it is made of premium quality silicone. Black in colour, it takes a very stylish look and has a trendy design. Compact in size, it measures 41 x 49 mm.
What makes it a powerful vibrator is its three LR41 batteries. Furthermore, it is completely waterproof and allows you use it while bathing. Moreover, it is easy to clean and maintain from time to time whenever you are going to use it.
Product: Pretty Love Silicone Finger Vibrator
Category: Sex Toy
Function: An outstanding vibrator designed to initiate clitoral stimulation in women
Material: Silicone
Color: Black
Size: 41x 49mm
Battery: Three LR41 batteries
Special feature: Waterproof
Description - Pleasure Centre Vibrator and Bullet Kit
Wish you had a vibrator kit that can fulfil each and every one of you sexual desires? Look no further. This fully waterproof, silent and powerful vibrator kit includes every shape and style vibrator that you could possibly need to experience orgasms at their very best. And to top it all off the vibrators come with 10 different vibration and pulsation speeds. A free set of batteries is included.
Product specifications
Colour
Sexy Pink
Material
Plastic
Features
10-Speed Vibrations and Pulsations
Kit Includes
Classic Vibe, Vibrating Love Ball and Vibrating Bullets
Sizes
5.5" Smooth Vibe, 4" Noduled Vibe, 2.5" Egg, 1.5" Bullet, 1" Love Ball
Flexibility
Solid
Waterproof

Yes, All 5!

 
Full description - Pleasure Centre Vibrator and Bullet Kit
This extreme pleasure vibrator kit contains every stimulator you or your partner could want for a hot and passion filled night. The set includes five different waterproof vibrators of which each can be plugged into the separate 10-speed vibration and pulsation controller unit. The classic multi-speed vibrator is wireless.

Vibrator kit includes:
- 5 1/2 Inch Smooth Vibrator
- 4 Inch Noduled Vibrator
- 2 1/2 Inch Vibrating Egg
- 1 1/2 Inch Bullet Vibrator
- 1 Inch Vibrating Love Ball
Item Type: Vibrators

Size : 17cmx2.9cmx3.3cm

Material: ABS

Model Number: Durex
Clit Stimulation With Bullet Vibrator
Product Description
 Clitoris & Testicle Pleasure vibrator
Flexible, curved "tongue" tip slides easily into your favorite spots
Goes wherever a finger can go
3-speed power bullet sends just the right amount of precise vibrations
Pliable tip is great for direct clit stimulation
Waterproof for wet and wild fun
Type:Remote Control Egg
Remote Control:10-15m
Material:soft and flexible silicone resin
Function:20 Modes Vibration
Powered By:3XAAA (NO Included),
Size:Total Length 12.8cm ,egg body ,6.8cm ,diameter 3cm
Color: pink, purple, blue
Waterproof :100% waterproof
Function characteristics:

20 frequency vibration: remote control distance of 10M--15M, even if the vibration can also remote control outside the door.

Silica gel mosaic: uses the popular with silica gel petals mosaic, beautiful and delicate touch.

Ultra small size: smaller than current size, all remote Tiaodan market in Asia.

The lowest noise: less than mobile phone vibration of the product noise, stealth without worry.

Silica gel sealing: silica gel with petals sealing antenna interface, completely waterproof.

Silica gel soft tail: silica gel coated antennas, let it with the received signal and do the Choucha action effects, fun and practical.

LED flash: night light your privates, let you ride on a cloud, tread air, taste pretty.

[use] vagina clitoris nipple parts and other sensitive areas.

[] female G-spot vibrator pudendal category

[speed] 20 speed

[Specification] chief 12.8cm egg 6.8cm diameter 3cm

[color] aristocratic powder, royal purple

[] v. 3 No. 7 batteries battery (sold separately.)

[] 100% waterproof waterproof performance

[ingredients] silicone soft and elastic

[] remote controller type

[function] in vitro stimulation

[note] battery installation please follow the method of using the instructions on the operation, do not mistake installing the battery

[] confidence guarantee that buying this Tiaodan customers enjoy returned package of 1 months, 1 year warranty service!

Troubleshooting: when you jump and remote controller inside the battery will lead to the following situations:

1 jump vibration appeared only 1 frequencies, can not be normal transformation frequency and the switch gear

2 remote Tiaodan Tiaodan not normally closed, always in motion

3 remote control distance is too short, less than 12 meters

4 eggs only weak vibration, the vibration strength decrease

In such cases, you will jump and remote rapid replacement of new battery, and then restart, it can be used as normal (because the product is a wireless remote control chip, the battery power requirements are relatively high)
the  Sex Toys For Women -colors and the packaging
How to use the  Sex Toys For Women